Automated Emails are autoresponders emails triggered when someone subscribes to a list.
It's possible to create an automatic series of emails, allowing to automatically publish pre-written content sent at predetermined times. There's no need to manually write and send each one. It's known as a marketing strategy called drip campaign.
These drip campaigns are a follow-up method and usually have end goals in order to engage your subscribers. You can create campaigns for educating users with a welcome or onboarding program, a training course, or a promotional campaign rewarding your best customers by sending freebies and coupons.
Setting It Up
Create a new email by going to Email marketing > Emails and clicking on the Add New button. Select the type of email you want to create: Automated Emails.
By hitting Set up button, you'll set when your first automatic email will be sent. If someone just subscribed to your newsletter, for example, a drip campaign could send a welcome email right away:

Next step is creating the Automated Email selecting your template and using the Design Editor. Once it's done, just check your settings at the Final Step page and click on "Activate" button: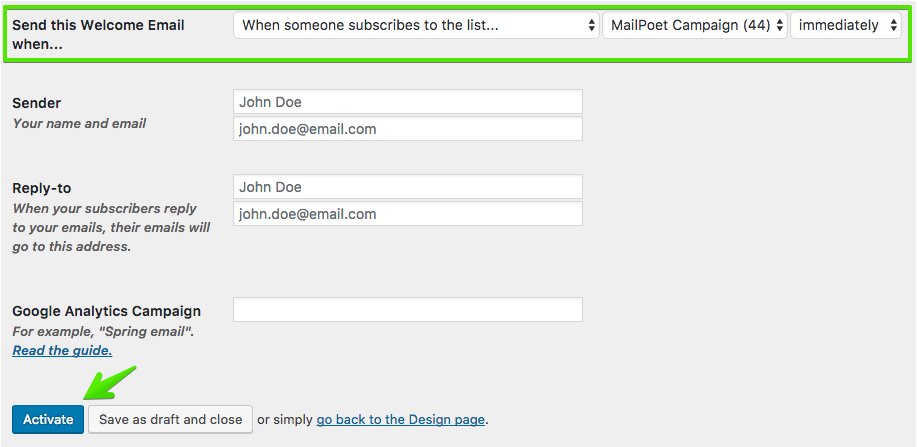 Then you can create a second email that can be sent a few days later:

And a third newsletter may go out a week after the subscription is confirmed:

And it's done. You should have a queue with a set of already-written emails ready to be sent according to the frequency you set: