Request Google Reviews be added to your website ⭐⭐⭐⭐⭐
Have same great Google Reviews that you'd like featured on your website? Let us know!
Do you have positive reviews about your firm on your Google Business Profile?
Want to add them to your Bizink website to spread the word about your great service?
We have a tool that allows us to set that up for you. These can be added to the home page or to an inner page, such as a dedicated Testimonials page. We've added some examples below so you can see how this could look for you.
Please use this form to request your Google reviews be added to your site. We'll then add you to the queue and get in touch when it's ready.
Request Google Reviews
If you have any questions, please email support@bizinkonline.com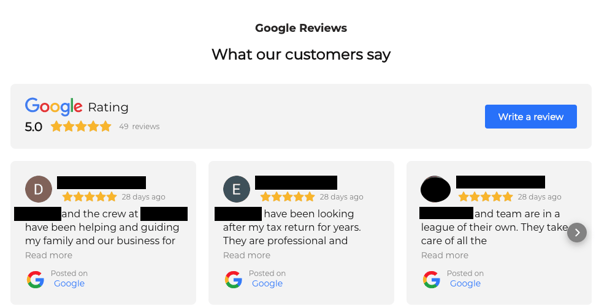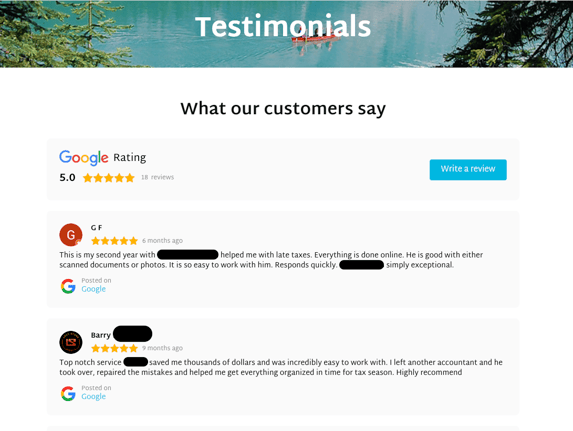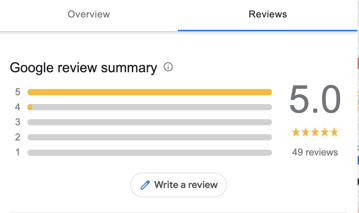 Bring the reviews from your Google Listing into your website.
Related articles: