Our new payment platform is based on Stripe and there's some things we need you to do.
We are moving our credit card payments for your Bizink services to a new platform. You can watch the video below where our CEO Matt Wilkinson explains why we're switching to the Stripe-based platform, and keep reading for more instructions.
What we need you to do
You will be prompted to set up an account (please note this is different to the login you use to access your website or hub).
We've included some screenshots below to step you through the process.
Step 1 - Click Sign up now for the Billing transfer "product"
Please note this is a $1 product so we will be adding a $1 credit to your account.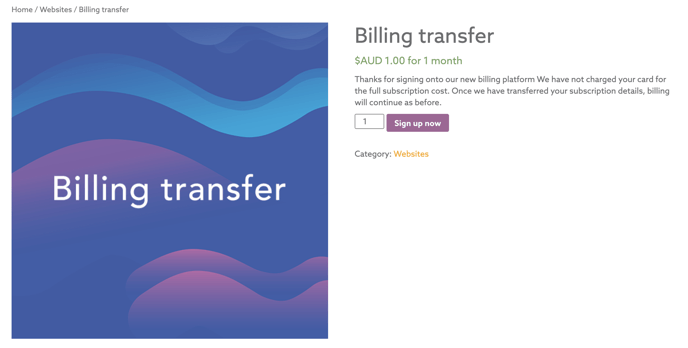 Step 2 - Click View cart and then proceed to checkout.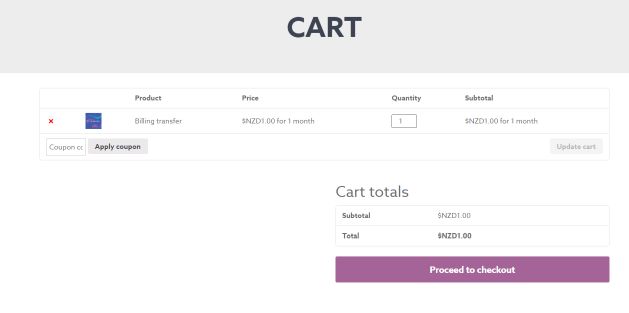 Step 3 - Enter your billing details and click sign up now.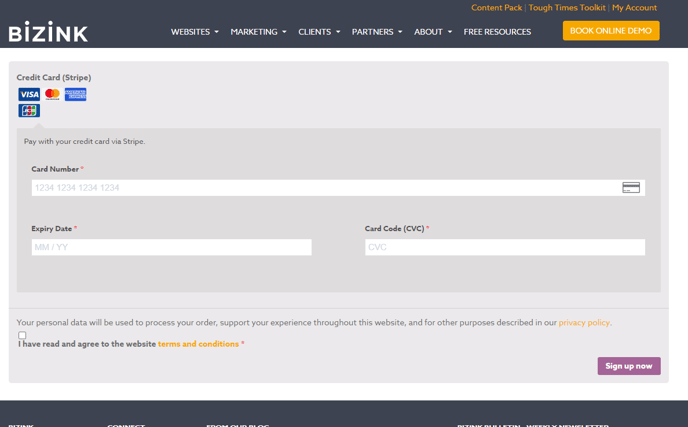 Thanks very much for your continued support. We really appreciate you going through this process and we won't be moving billing systems again.
If you have any questions, please feel free to contact Margaret Gimpel (Operations Manager) at billing@bizinkonline.com