How to add a pdf to an email blast
Add a link to a pdf to an email blast
First, does the content need to be in a pdf or can it be a blog, email or other form of website content?
If pdf is required, follow these steps:
Step 1 - Go to the Media section of your website and upload your pdf file. You can drag and drop your pdf file in there.
Step 2 - Click on the file you have just uploaded (still in the media section). Should look similar to the following screenshot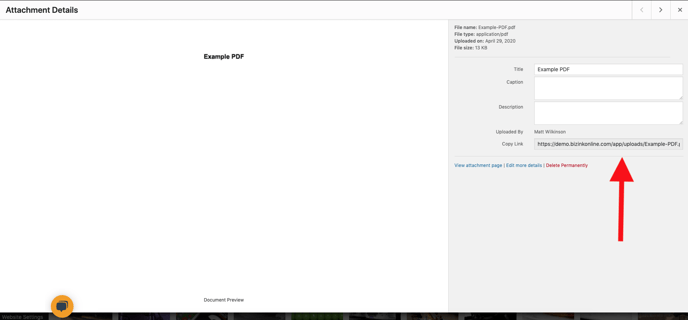 Step 3 - Copy the file link (red arrow in above screenshot shows you where to find this)
Step 4 - Go to Email Marketing, click Email Blasts and open the email blast you want to add this pdf to.
Step 5 - Add text eg 'Download our pdf' and hyperlink this to the link you copied in Step 3. See screenshot below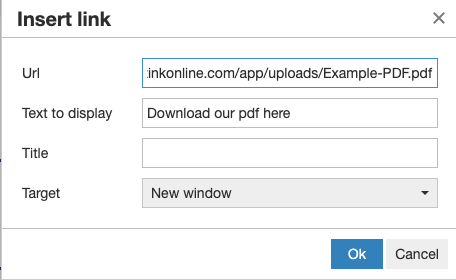 You might want to add a button with the link. Drag this from the right hand side and change the settings. See screenshot below.